If you've been injured in an accident in Southwest Florida, this question may be going through your mind: "How do I recover damages from an accident?"
Traffic accidents happen every day, causing people serious injuries that can result in lifelong pain and misery. It not only impacts your quality of life but also your finances. If you were able to recover damages from an accident, it could help with medical bills and lessen your financial burden.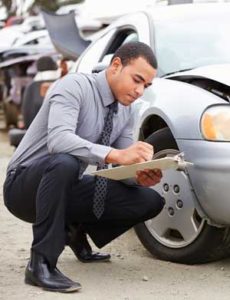 But most people don't know what to do or where to begin.
The best first step to recover damages from an accident is to document everything. Take photos, get names of witnesses, get a copy of the police report, write down everything that happened while it's fresh in your mind and keep copies of your medical bills.
Then, contact a personal injury attorney as soon as possible. Choose one with experience and compassion.
Once you hire your personal injury attorney, what happens next?
The process sounds simple but can become quite complex. Your attorney will discuss your case with you and gather the necessary records. They will help you determine the amount of damages for which you may be entitled. Your attorney will file a lawsuit against the responsible party and attempt to negotiate a settlement or prepare a case for trial.
Through the course of the lawsuit, the lawyer may subpoena medical providers who are likely to testify about how you were injured. He or she may also subpoena insurance companies to find out about any payments that were made on your behalf. These subpoenas and records requests should help you to recover your fair share of damages from those who caused your injuries and financial loss.
The process of resolving a lawsuit is not a quick one. It often takes several months, depending on the case. Whether it is negotiating a settlement or arguing a case in court, your attorney will fight to get you what you deserve. And, you won't have to pay unless the attorney wins your personal injury case.
If you'd like to pursue damages from an accident, contact us at Kagan Law Firm to discuss your options. We know you'll value our expertise, kindness, and compassion.