Safe driving tips are pretty much common sense. Most people know the rules of the road, but not follows them.
There are so many distractions vying for a driver's attention. Maybe you're late for a meeting so you go a little faster than you should, and you speed up when the light turns yellow. If you had a restless night, you might not be as sharp as you should be.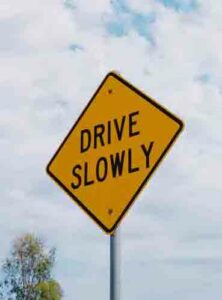 Even if you are focused on driving and obey all the laws, there are others who are not. That leads to dangerous situations on the busy Southwest Florida roadways. If you've been following our blog, you've read about the rising number of accidents, crash fatalities, problems with distracted drivers, and increasing traffic.
There are things you can do to reduce your risk of being involved in an accident. Here are a few safe driving tips:
Leave early to give yourself plenty of time to get to your destination without having to rush
Wear your seatbelt
Ignore your phone — Put it away or set it on silent if it will help you avoid looking at it while driving
Avoid any other distractions and stay focused on the road, even when you're stopped in traffic
Be alert for impaired drivers, and of course, don't drive impaired
Obey all traffic signs and signals even if you don't see anyone around
Don't try to beat a red light
Keep a safe distance from the car in front of you
Watch for pedestrians and bicyclists
If all drivers used common sense, followed the rules, respected other drivers, and paid attention, we could greatly reduce the number of accidents.
We hope you are never injured in an accident but if it happens, it's a good idea to consult an attorney so you know your rights. You could be entitled to compensation. At Kagan Law Firm, we'll fight for you to get the best outcome. Contact us today for a free consultation. Call (239) 466-1161 to speak directly with an attorney who can evaluate your case.