Choosing the best personal injury attorney is an important step in ensuring that your rights are protected. It is tempting to go with the biggest name. The biggest name, however, probably won't handle your case personally.
The best personal injury attorney for your case is one who has experience — and success — with cases similar to yours. An attorney specializing in elder law probably isn't your best chose for a personal injury case, for example. An experienced attorney will know all your options and they will explain them to you in terms you can understand.
You also want an attorney who is available to answer your questions, cares about your case and will do everything they can to protect your rights and get you the compensation you deserve.
Choosing the best personal injury attorney can be overwhelming. There are a lot of choices in the Fort Myers, FL, area and throughout Southwest Florida. It can be difficult to know who to choose. Here are a few tips to help you.
Choosing the best personal injury attorney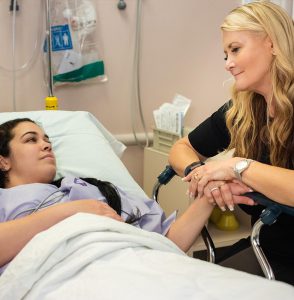 An attorney who has time to meet with you personally is a big advantage. The outcome of personal injury cases can come down to the smallest of details. Thus, you need an attorney who is willing to invest the time to hear your side of the story without that information being passed through several hands first.
When it comes time to go to court or to deal with the other side's attorneys during settlement negotiations, your attorney should be the one in the room who is most connected to the facts of the case.
Just as important as securing an attorney who makes time to meet with you personally is the rapport you build with that attorney. If upon your first meeting you feel that your attorney is simply going through the motions in hopes of getting a quick settlement, rethink your choice. Most cases do settle but be sure that your attorney is going to fight for you rather than accept the first offer to secure his or her piece of the pie. They need to present you any offers and all options, then it's up to you to decide.
Find an attorney who offers free consultations and don't be afraid to ask questions before you hire them. Ask about their history with cases like yours, the process, and available options. Ask about the fee structure and make sure it meets your needs. Will you have to pay anything if you lose the case and how much will they receive in a settlement? Are there additional fees? Will you be charged for each copy and envelope?
If they don't have time for your questions personally, you would wonder if they would devote the time your case deserves. You have a better chance of winning a personal injury case in Florida if you find a true advocate who cares about your specific case.
A good personal injury lawyer can make all the difference. Find someone who shows you that your case matters to them. If you are in Fort Myers and you need a personal injury lawyer, our attorneys will guide you through the process personally. We pride ourselves on giving every client personal attention. At Kagan Law Firm, we fight as if every case matters to us—because they do. Call (239) 466-1161 to schedule a free consultation.