The best attorneys provide the best client experience, going beyond just winning a case. We also measure the success of a case through our attorney-client relationships and how we build bridges, and trust, to help get the client through difficult times.
At Kagan Law Firm in Fort Myers, FL, we like to say we put the "personal" in "personal injury." Excellent customer service is essential to us. We appreciate hearing that our clients are not only happy with the results we achieved but equally as happy with how they were treated throughout the process.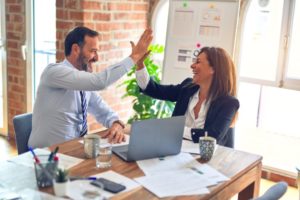 While it's true that your attorney needs to be highly skilled and experienced, you shouldn't overlook the value of good attorney-client relationships. In a good relationship, open communication thrives. Both parties can freely express their thoughts or opinions.
You want an attorney with compassion, a willingness to listen, knowledge of the law, a healthy skepticism, and perseverance.
We will always strive to be the best attorneys in Fort Myers so that we can earn your trust and keep it. Trust also makes the clients more willing to cooperate and follow their attorney's counsel, even when things don't go according to plan. The mutual respect, confidentiality, and trust that's established work in the client's favor by positively affecting the attorney's ability to represent them, be it in settlement negotiations or a courtroom.
At Kagan Law Firm, we enjoy working with our clients, and we work hard to build open and respectful relationships. Your case isn't just another case number to us. That's why we make sure that every client works directly with one of our attorneys and not just our staff. It provides a better opportunity to build a positive relationship.
Are you looking for a personal injury attorney who prioritizes good communication and building solid relationships with their clients? Contact us today at (239) 466-1161 to schedule a free consultation.